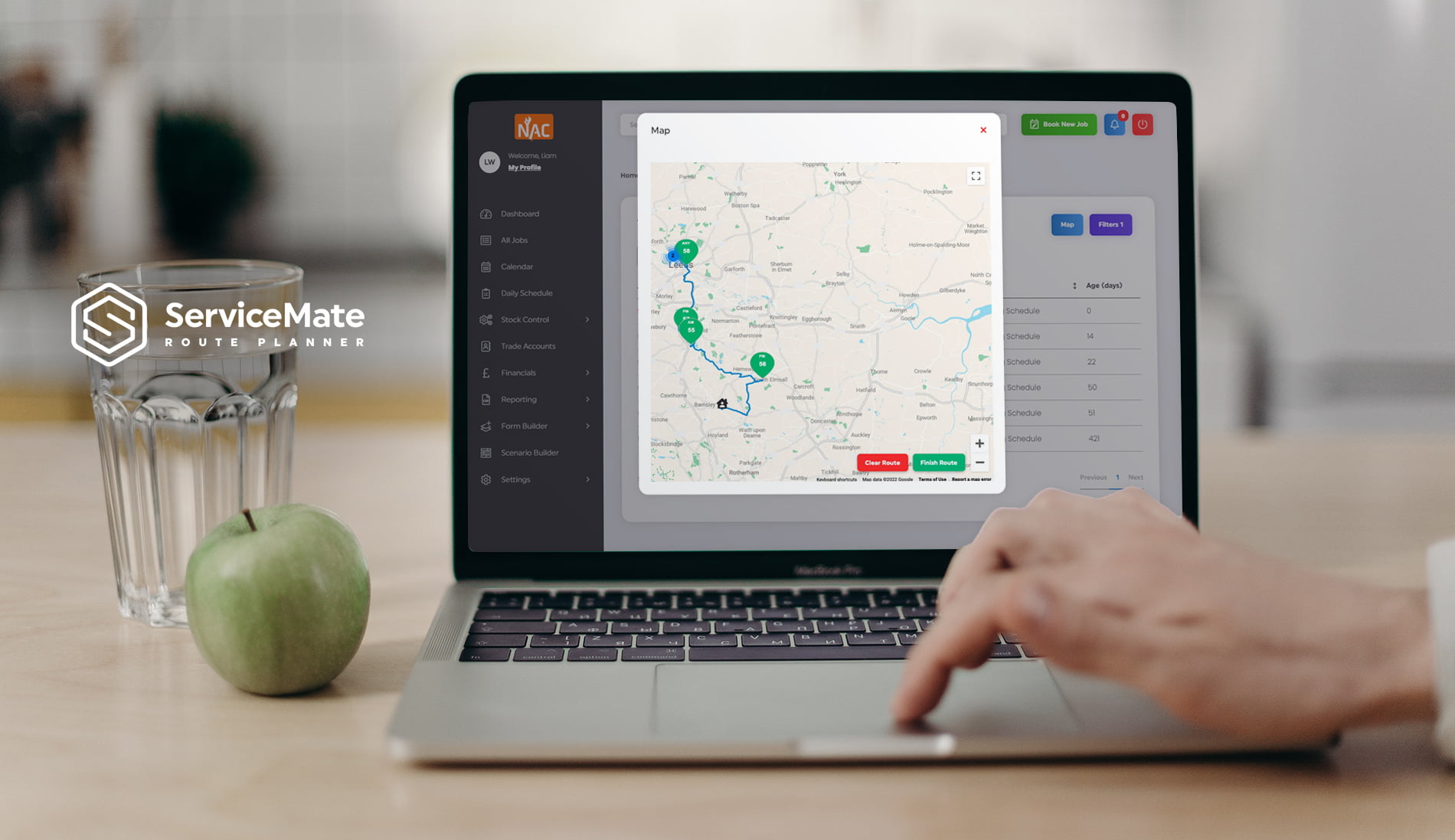 ServiceMate now comes with Route Planner!
Simply click the pins, enter your ETA and away you go!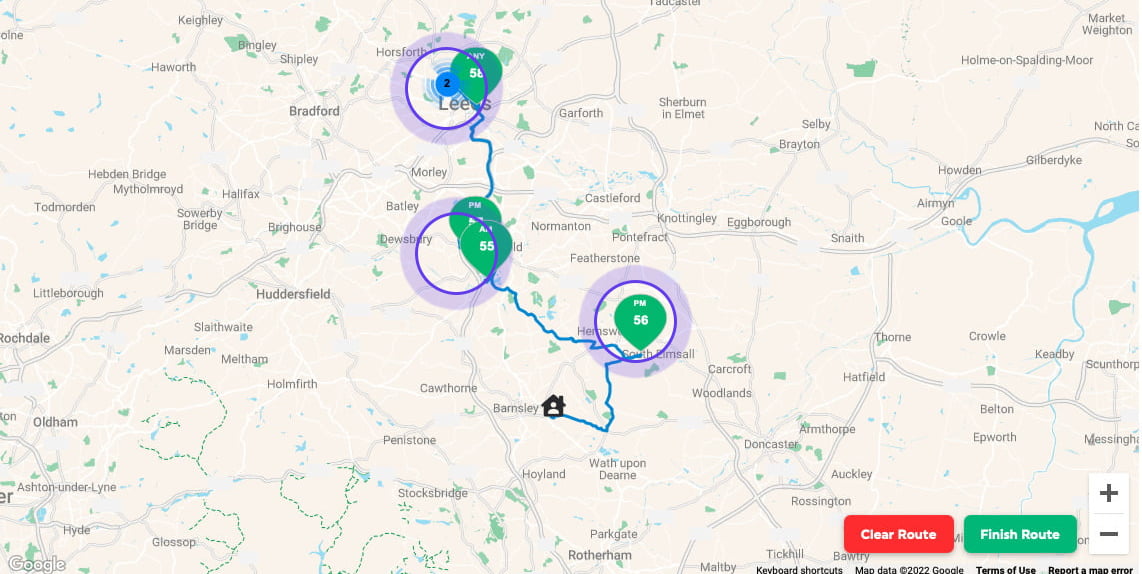 Start your route by the clicking the pin of the job you want to start with. Check the details, enter the ETA and click Start Route.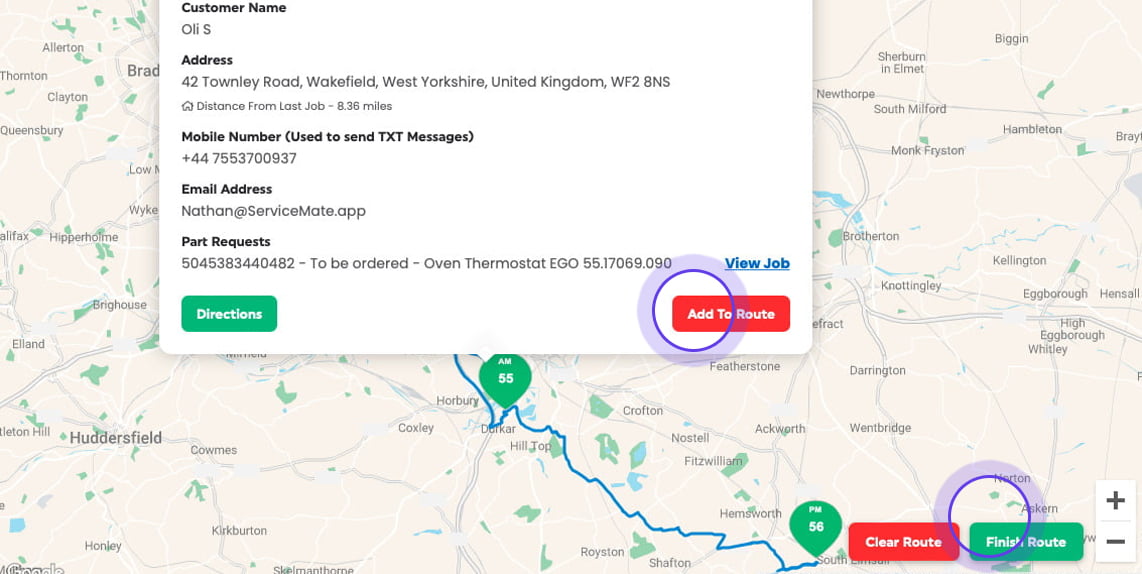 Click the next pin, job details, ETA and click add to route. Do this until your route is finished.
Click "Finish Route" in your bottom right, "Save and Sort" and your route is planned for you, or your engineer!
Save Yourself A Job
Why spend your whole morning planning your route? Plan with the click of a button! Whether you're a Sole Trader or a Multi Engineer Business, this new Route Planning feature will save you loads of time!