ServiceMate
Job Management Software
built for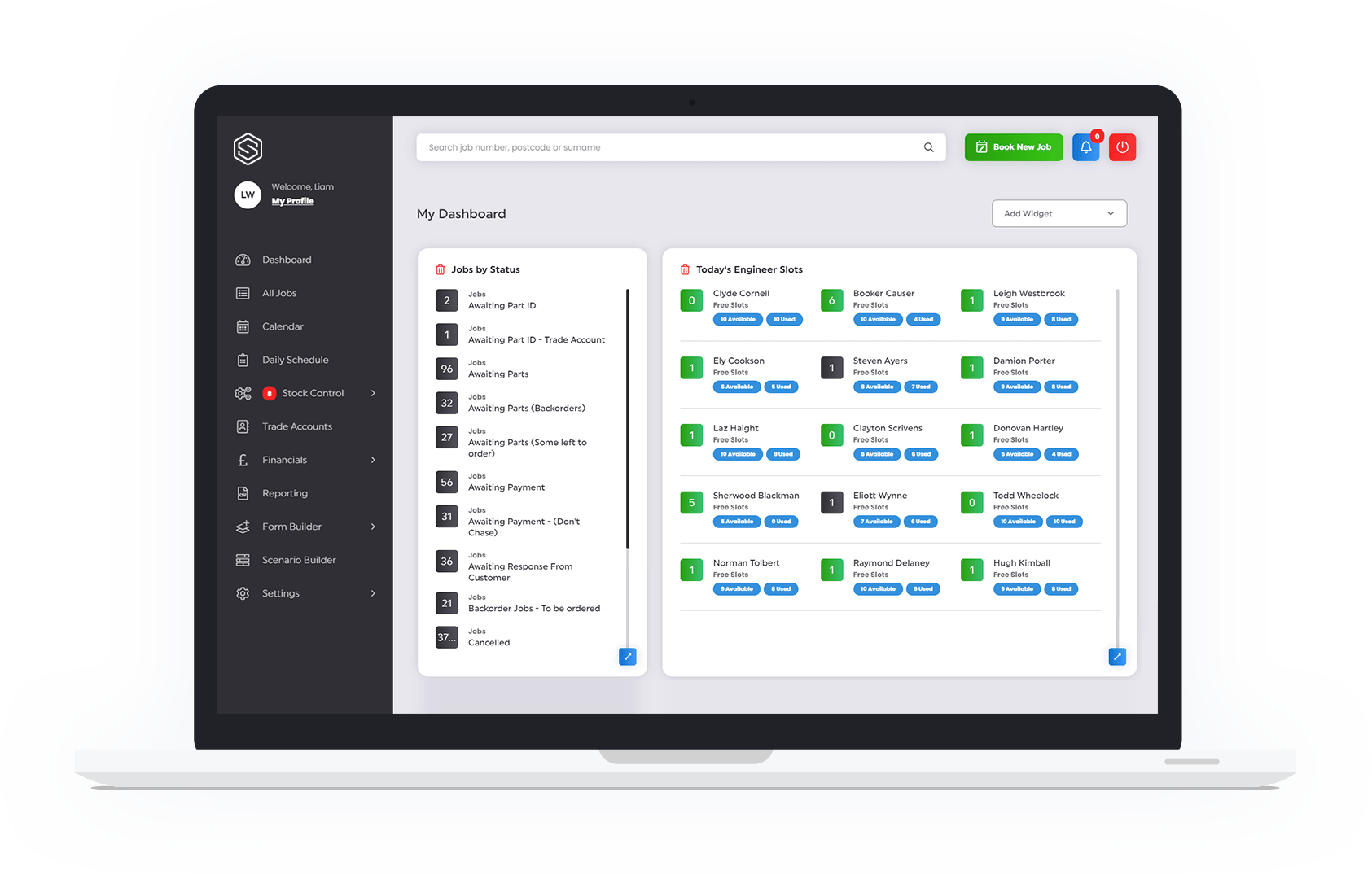 Why choose ServiceMate?
ServiceMate is the ultimate Field Service Application for field service trades, including appliance repair technicians, gas engineers, electricians, plumbers, and more. Whatever the size of your business, ServiceMate is proven to reduce costs while improving revenue by centralising all admin work and efficiently managing your team. If you are looking to simplify your life with external work then scroll down and try our free trial.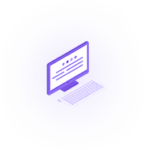 Quick And Simple To Use
Utilising the latest technology, Servicemate is fast, efficient and best of all, easy to use! Get your work done quicker than ever and with ease.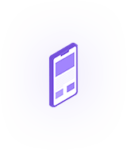 Take Out The Admin Time
With ServiceMate, ditch the admin and focus on the job. ServiceMate is proven to decrease admin time while increasing revenue and productivity.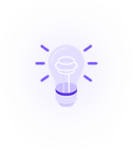 Utilise Automation
ServiceMate offers unlimited flexibility for automation! Create you own to tailor to your business and never worry about admin ever again!
What are our users saying
about ServiceMate?
The team are the main selling point when it comes to choosing ServiceMate. I have dealt with a few software companies and what many of them lack is customisation and good old fashion relationship management.
DR Electrical
ServiceMate is a UK based business, based in Wakefield with real local people that are around to make the transition as smooth as possible with ongoing support at the end of the phone. Speak with the team who will give you chapter and verse of what it can do for your business…. I've used it from day one and I wouldn't be without it.
Darren Dodds
It's Literally the biggest timesaver in my life and I'm not sure how I could cope without it. Worth every penny
Washer George
The system also improves the customer journey by providing text en route and email updates on quotes. I would highly recommend integrating stripe payments and this has improved our cashflow since using it
DR Electrical
How does ServiceMate work?
ServiceMate is an application that places all your admin work in one place for you. If you are a one man band or have multiple engineers and admin staff, ServiceMate can be tailored towards your business to save you time and money. Need to keep track of you engineers? Servicemate tracks all your engineer jobs, sending emails and texts to your engineers and customers.
ServiceMate is the number 1 way to manage your business. From booking jobs and visits, managing stock locations and ordering parts to sending instant invoices to customers. ServiceMate is guaranteed to simplify your business and save you money.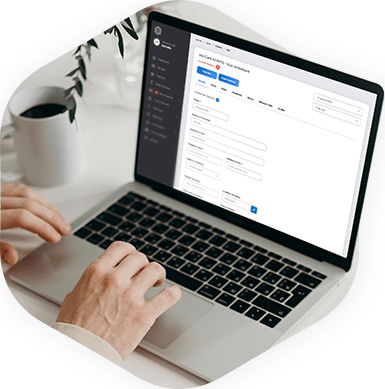 1.Take a Job booking
Booking a job has never been easier! On every page you can book a job and with all the details and the questions already created on one page, you can simply follow the page as you ask the customers details.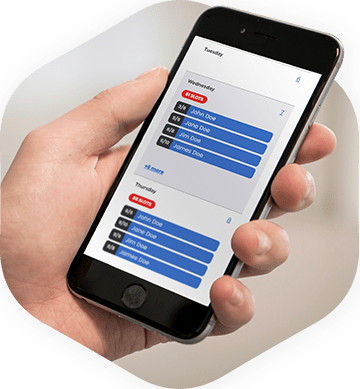 2.Book a Visit
Book a visit while on the phone with the customer. Simply click the visits tab, book a day and assign your engineer. It's that simple! ServiceMate will even notify your engineer for you!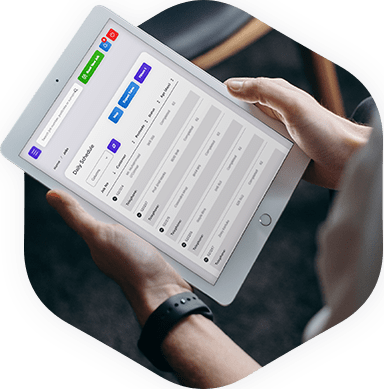 3.The Engineer Role
Your engineer can then plan their route with the Daily Schedule tab. With integrated mapping systems and automated messages to the customer, the engineer can easily book their route for the day.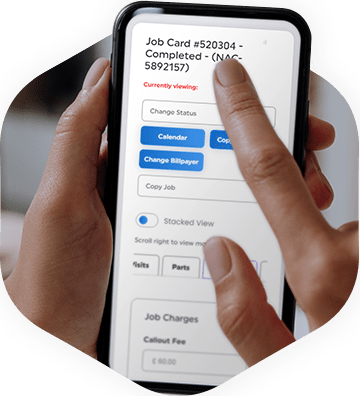 4.On The Job
Decide the outcome of the job, take payment and provide proof of work for your admin team!
Remember, you can easily customise the information your engineer needs to input using our new Form Builder tab.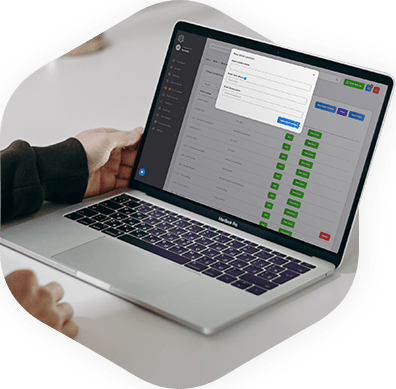 5.Post Visit
You and your admin team can use "Stock location" to order parts, "Financial" to take payment or just mark the job as complete.
Send an invoice directly to your customer and ServiceMate saves all the information for you.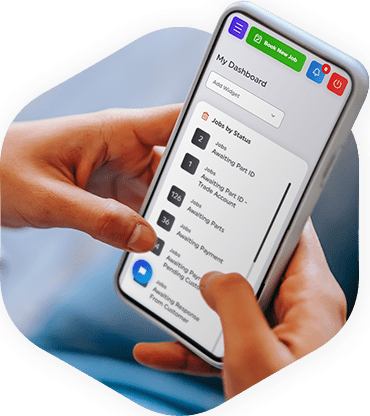 6.The Outcome
Once you have followed these steps you can move on to another job! Following this process is proven to save you time and money, simplifying your life and your business. Why use anything else?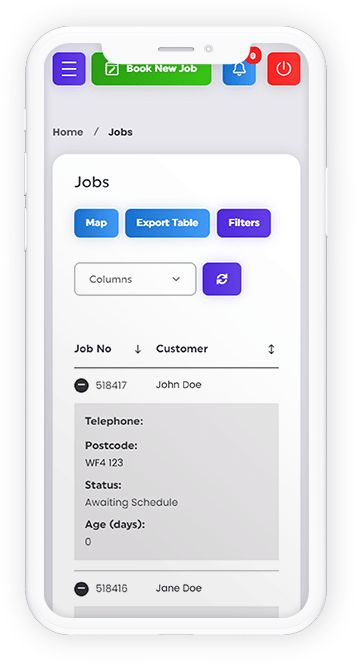 ServiceMate Features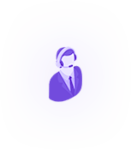 FREE Online Support
Having an issue and? ServiceMate offers full online and telephone support so we can resolve your query instantly, however you like.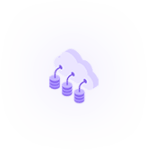 Cloud Based Job Board
All users can access all aspects of the job via the cloud, updating instantly for you and your users. And you can customise their access.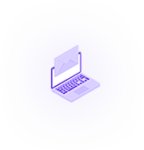 Two Way Communication
Send and receive instant emails and SMS to and from the customer for full control of you business.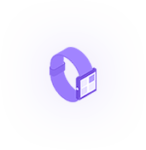 Take Card Payments Easily
We have integrated Stripe with ServiceMate. This you means you can take payment quickly and Efficiently, all from the app. Job Quotes And Invoicing
Send quotes and invoices to customers with the click of a button manage your invoices all on one app.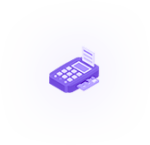 Route Scheduling
You and your engineers can plan your route at any point. Don't ever get lost or confused with our new route planner!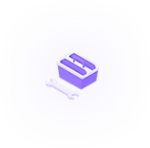 Parts & Stock Control
Log, ID & Order parts for your engineers, keep all stock in one place and link your suppliers so you can easily keep track of everything!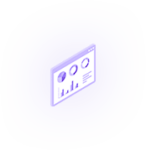 Reporting
Create reports of any variety for today, once a month, Ad-hoc, whenever you want. With one click this will send to your email.
How much does ServiceMate cost?
ServiceMate is based on supplying efficiency of any company size. Unlike other companies there are no hidden costs. So for just £59 you have access to the entire repair management application, full online/phone support, no fixed term contract and with only £15 per user you will be saving hours a day on admin work, creating more opportunities for work.
We have proven that if only one of your engineers has 10 jobs in a day, ServiceMate will save at least 15 minutes per job. Imagine that throughout your whole business? That's a lot of time saved that can be replaced with other, more important aspects of your business!
Tiered pricing structure
| Users | Cost |
| --- | --- |
| 10 – 19 users | £250 per month ex. VAT |
| 20 – 29 users | £350 per month ex. VAT |
| 30+ users | contact us for a quote. |
fixed price from *
£59 per month ex. VAT
£15 per month for each additional account
50 free SMS credits with each account
Full Support
No fixed term contract cancel anytime
Start your FREE trial!

Integrates with TrustPilot
Integrate your Trustpilot with ServiceMate so you can see your reviews with ease.

PCI compliance with Stripe
ServiceMate uses Stripe so you can take card payments quick and efficiently, cutting out any red tape for you.

Trusted by Google Reviews
Invite your customers to give you great reviews on Google for everyone to see!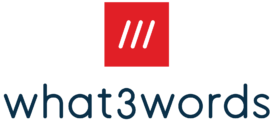 Track locations with what3words
Thousands of businesses use what3words to improve efficiencies and customer experience.

Accounting for a healthy business
Manage your finances in real time with Xero accounting software.

Smart, simple accounting software.
Quickbooks online accounting software that supports you and your business.